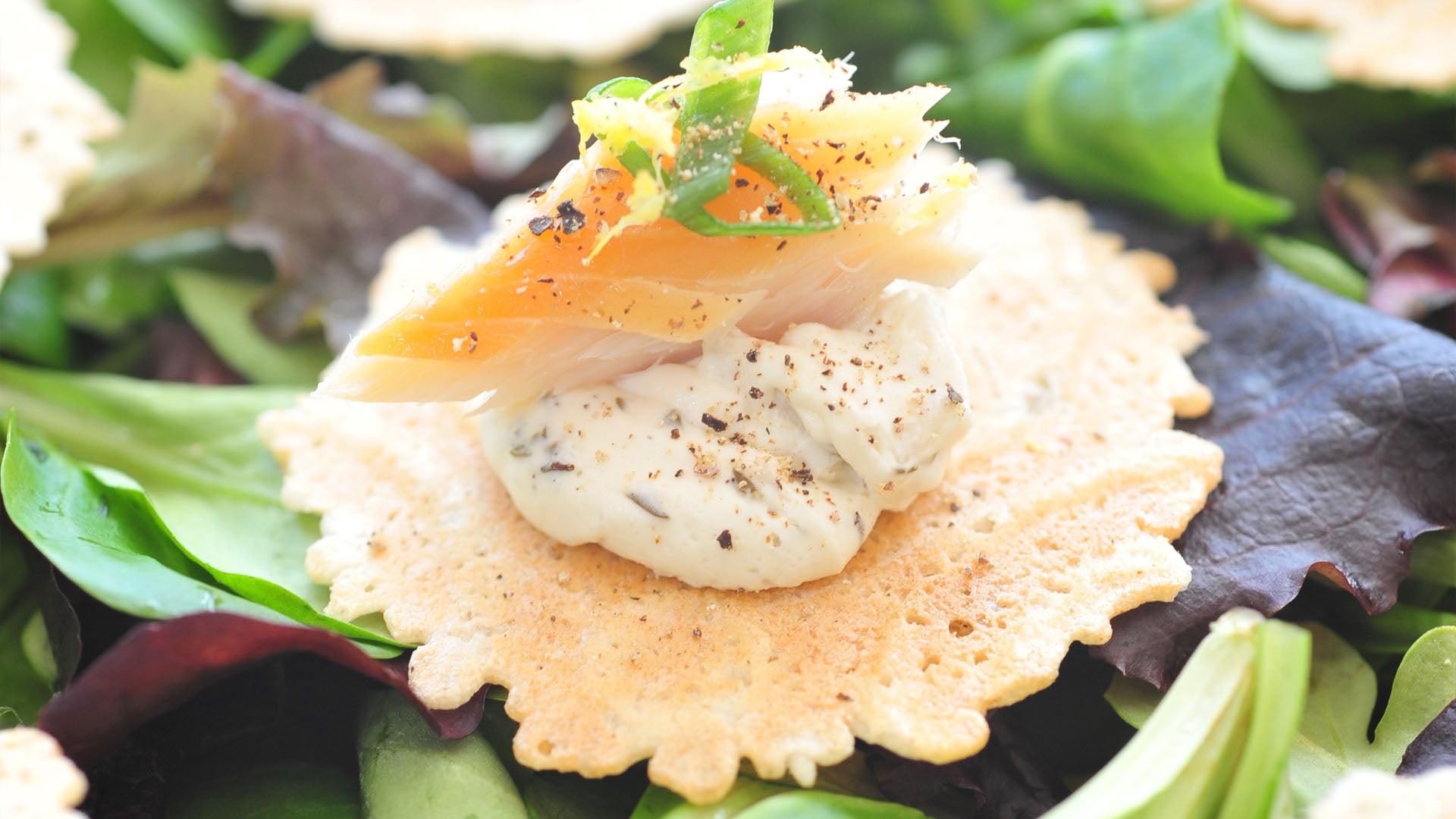 Smoked Trout With Garlic-Herb Cheese Spread
Smoked Trout With Garlic-Herb Cheese Spread Recipe
Ingredients
24 Original Crisps
4 oz. smoked trout, flaked into small pieces
4 oz. garlic-herb cheese spread at room temperature
Lemon zest, sliced scallions and/or fresh parsley leaves for garnish
Instructions
Place softened garlic-herb cheese spread in a small zip-top plastic bag and seal bag closed.
Snip off one corner to create a small piping bag. Place crisps on a serving platter. Using your makeshift piping bag, pipe about 1/2 tsp. on center of each crisp.
Top with flaked trout and sprinkle with lemon zest, scallions and parsley.
Finish your gorgeous platter with a few grinds of fresh black pepper and extra lemon wedges.
Serve your impressive creations immediately!
Notes