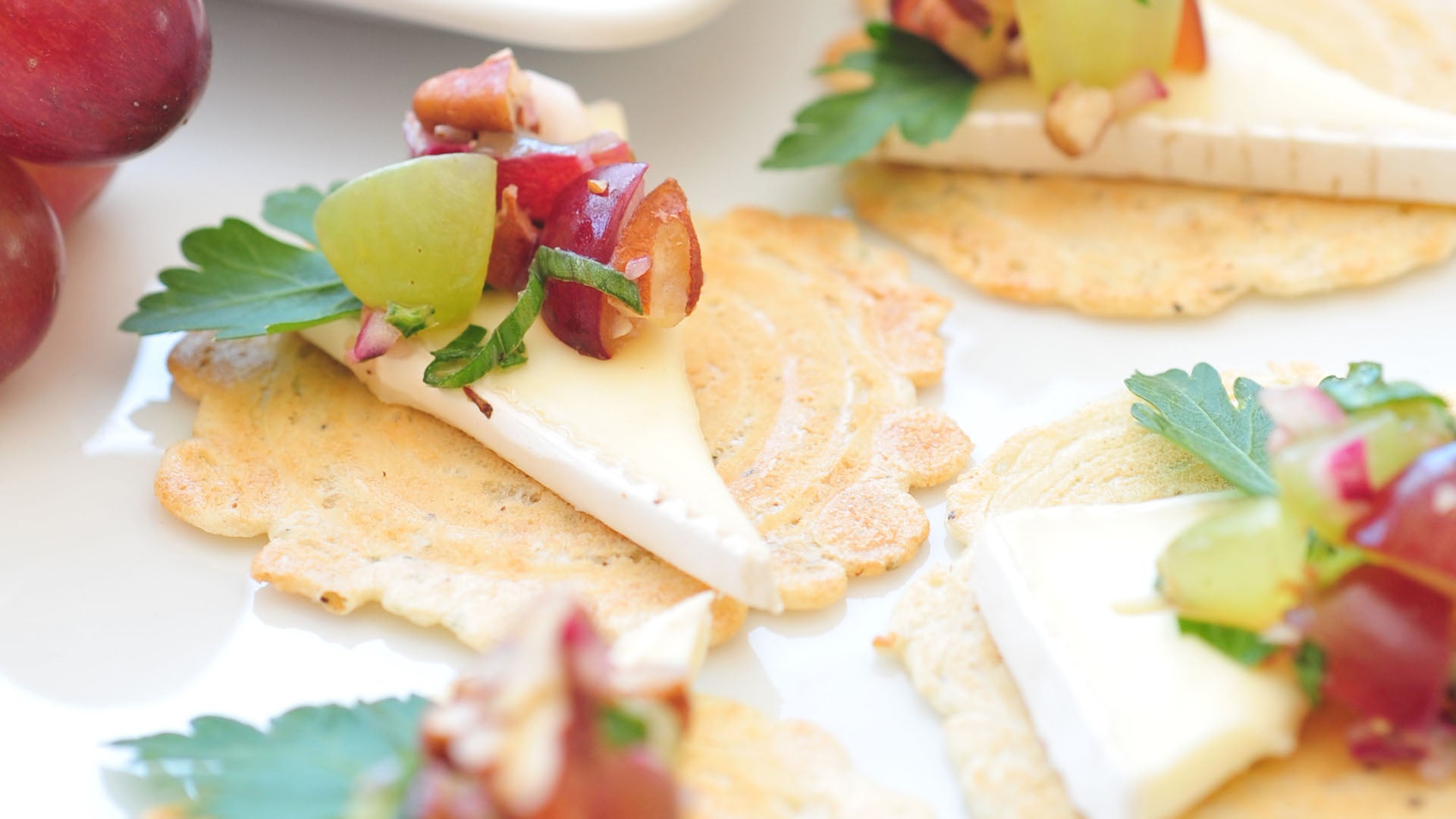 Brie With Grape & Pecan Relish
Brie With Grape & Pecan Relish Recipe
Ingredients
24 Rosemary Crisps
4 oz. good-quality Brie, at room temperature, sliced into small pieces
1 cup red and/or green grapes, roughly chopped
1/4 cup red onion, diced
1/4 cup pecans, chopped
1 tbsp. fresh flat-leaf parsley, chopped
1 scallion, trimmed and thinly sliced
1 tsp. red wine vinegar, or to taste
Kosher salt and freshly-ground pepper
Instructions
Cut the grapes into roughly eight pieces each. (This isn't a precise measurement, but it is often easier to cut grapes one at a time rather than trying to chop a bunch of grapes rolling around on the cutting board.)
In a small bowl, combine the grapes with red onion, pecans, parsley and scallion.
Season with red wine vinegar, salt and pepper.
Taste the relish — it should have a lovely balance of sweet, tart, tangy and crunchy.
Place the crisps on a serving platter.
Top each crisp with a slice of Brie, then spoon a tiny dollop of relish on each.
Garnish with additional chopped parsley or scallion.
Serve at once to your guests!
Notes