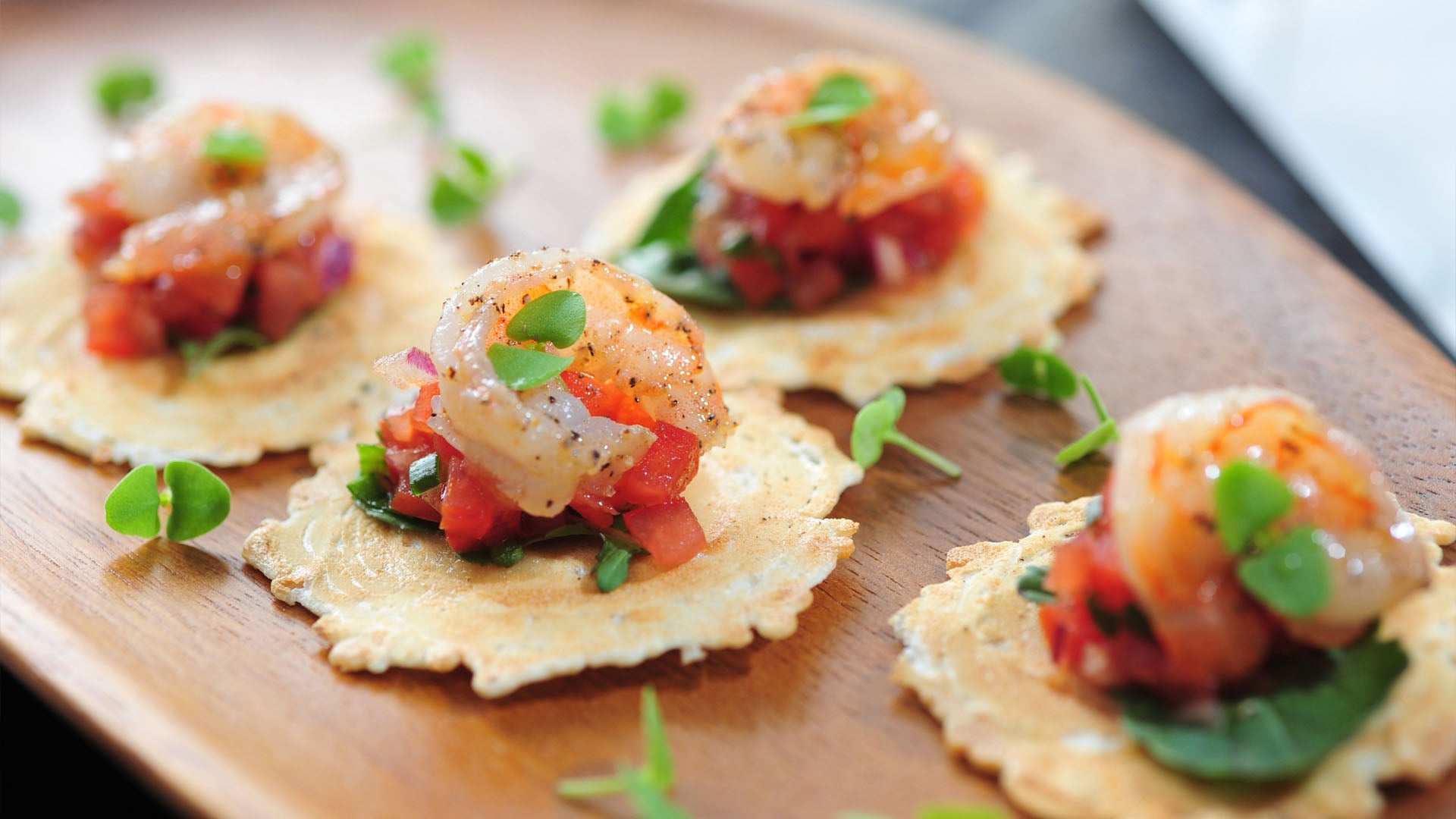 Shrimp With Tomato Bruschetta
Shrimp With Tomato Bruschetta Recipe
Ingredients
24 Sesame Crisps
24 leaves baby arugula or other small, crisp green
24 small shrimp (U31-40 work well), peeled and tails removed
Purchased garlic butter or 1 tbsp. softened butter mixed with 2 cloves minced garlic (or to taste)
1 large, perfectly ripe fresh tomato
1/2 small red onion, diced
3 large leaves of fresh basil
Kosher salt and freshly-ground pepper
Fresh parsley or micro-basil, for garnish
Instructions
Core the tomato and cut it in half along its hemisphere. Discard the seeds and pulp.
Finely dice the tomato and place in a small bowl along with the diced red onion.
Season generously with salt and pepper and allow to sit for a few minutes to allow flavors to blend.
Pat shrimp dry.
Heat the butter in a small sauté pan over medium heat until lightly foamy.
Add the shrimp and increase heat to high
Sauté shrimp until just pink and cooked through, about 3–4 minutes depending on size. Do not overcook — many people don't like shrimp because they perceive shrimp as "rubbery," but this is because the shrimp have been overcooked!
Season shrimp with salt and pepper and set aside to cool.