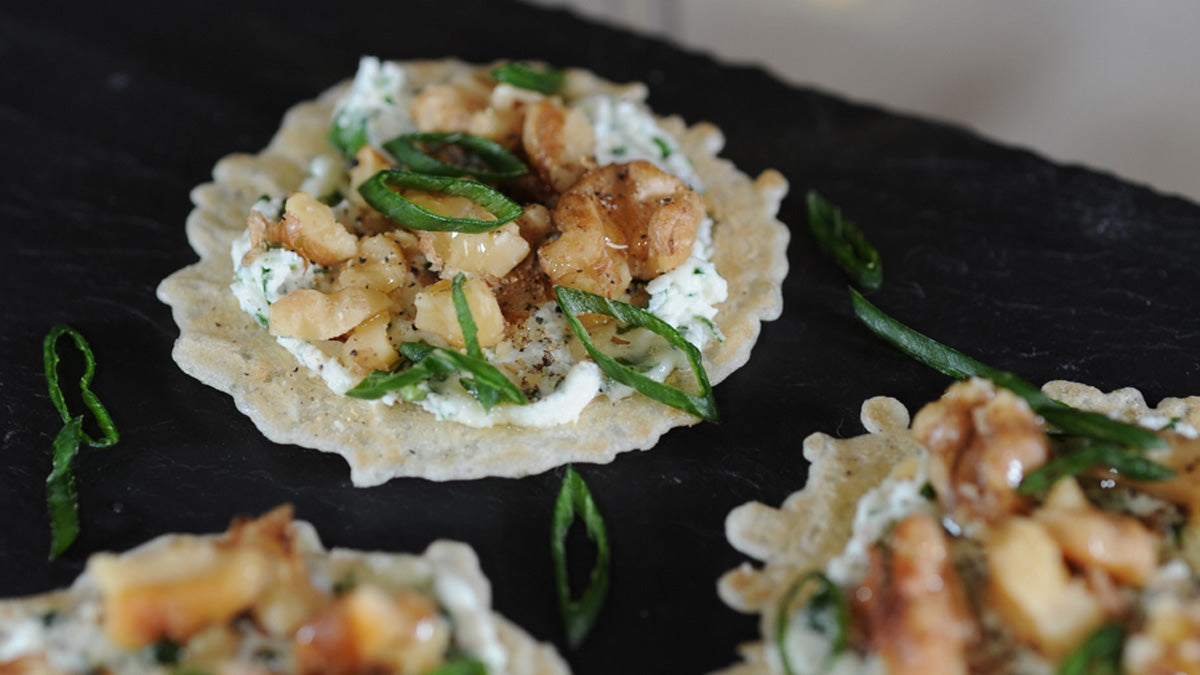 Goat Cheese With Toasted Walnuts & Honey
Goat Cheese With Toasted Walnuts & Honey Recipe
Ingredients
24 Cracked Pepper Crisps
4 oz. fresh goat cheese, any variety (those coated with herbs are a lovely choice!)
3 oz. lightly toasted walnuts
2 oz. wildflower or orange blossom honey Chives, for garnish
Fresh cracked black pepper
Instructions
Fold 1 tbsp. bottled horseradish into sour cream in a small bowl. Start easy  — you can always add more to taste, but too much horseradish can be overwhelming!
Taste the cream, adjust seasoning with salt and pepper, and add more horseradish if desired.
Gently spread each crisp with a thin layer of horseradish cream
Top with an artful tumble of sliced beef
Finish with thinly sliced red onion and chopped scallion or parsley, plus a grind of fresh pepper.
Enjoy at once!
Notes