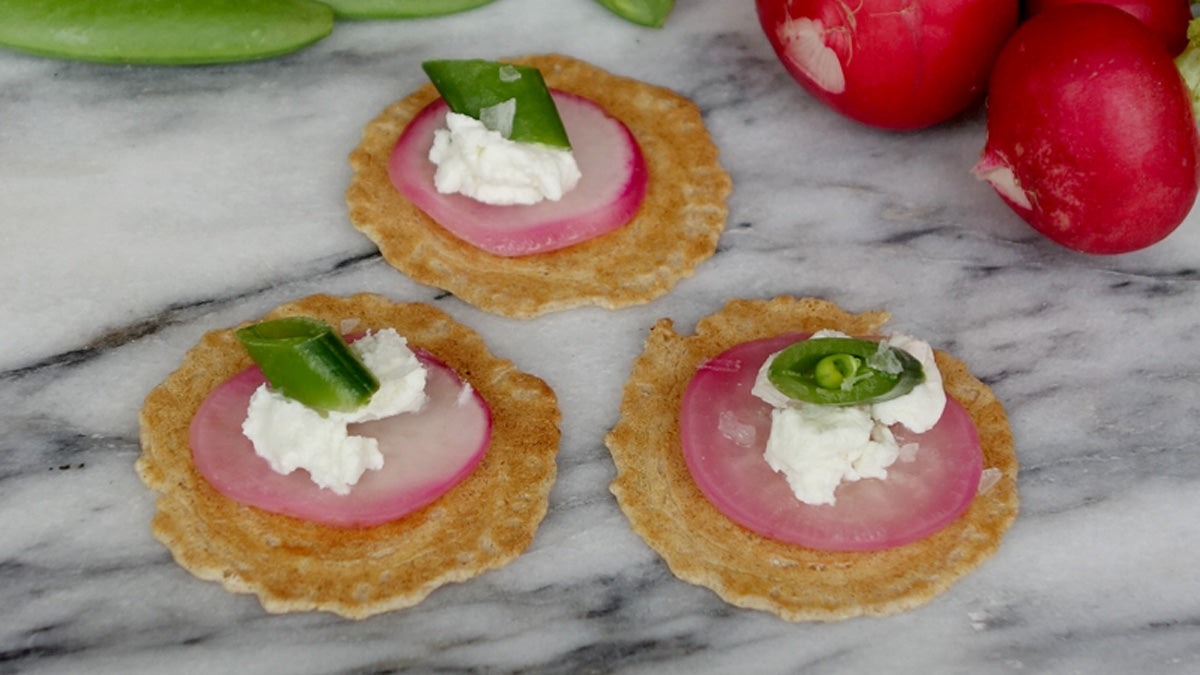 Sautéed Radishes & Snap Peas
Sautéed Radishes & Snap Peas Recipe
Ingredients
24 34° Original Crisps
1 Tbsp. butter
1 Tbsp. olive oil
1 cup thinly slice radishes
1 cup (8 ounces) sugar snap peas, roughly chopped
2 tsp. fresh dill or fresh mint, minced
Instructions
Heat olive oil and butter in a pan over medium high heat.
Add radishes and snap peas and sauté until tender, about 5 minutes.
Add herbs and sauté 1-2 minutes longer.
Salt and pepper to taste.
Top each crisp with a radish, a small dollop of goat cheese and a few snap pea pieces.