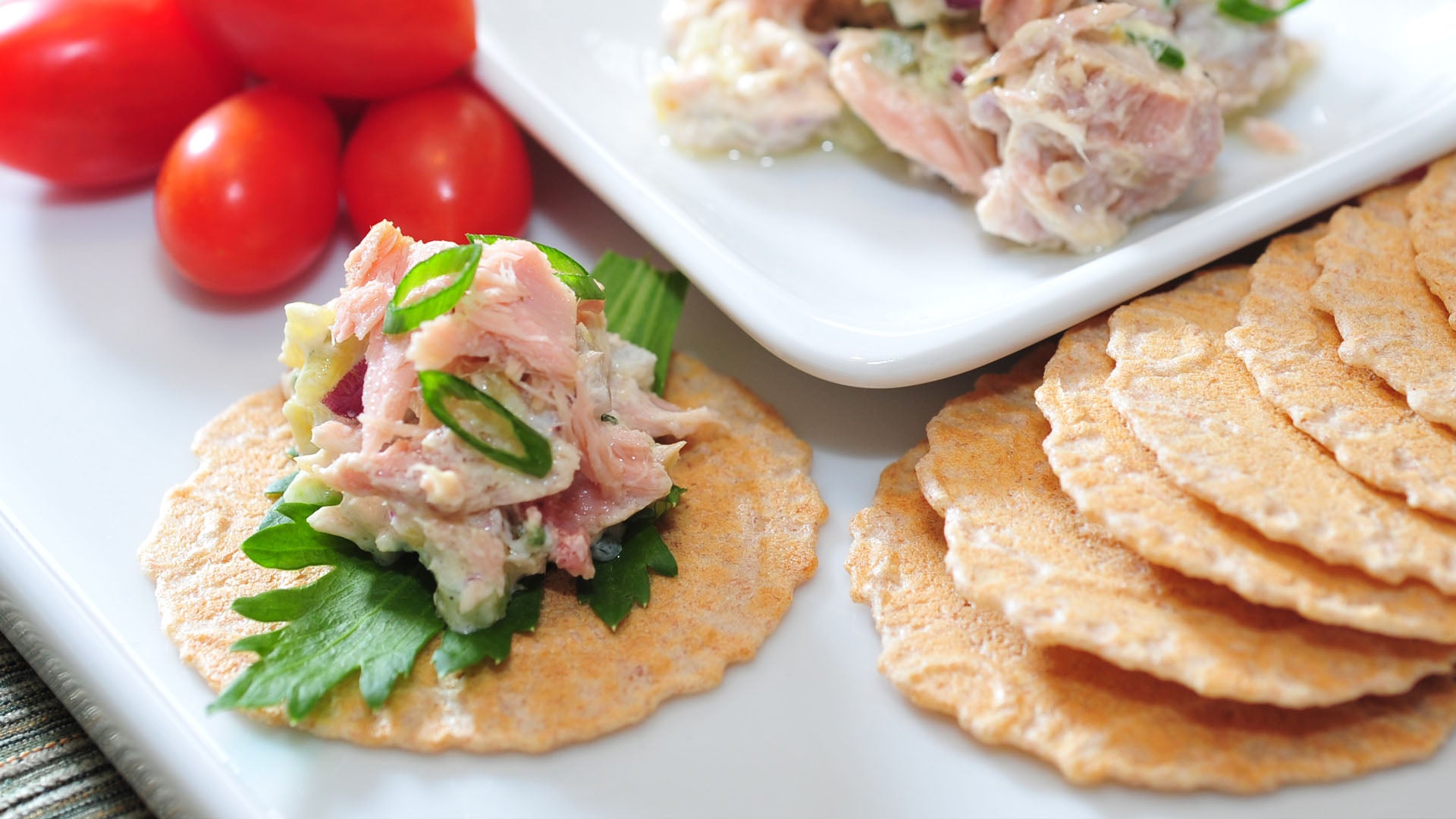 Servings 1-2
Ingredients:
8 Whole Grain Crisps
One 6 oz. can good-quality oil-packed tuna, drained (oil reserved)
2 tbsp. Greek yogurt (or to taste)
1 tbsp. red onion, finely chopped
1 tbsp. celery, finely chopped
1 tsp. dill pickle relish or chopped pickle
1 tsp. Dijon mustard
1 tbsp. fresh Italian parsley, chopped (or any combination of other fresh herbs)
Kosher salt and freshly-ground pepper
Squeeze of fresh lemon juice (optional)
Hot sauce (optional)
Fresh sprouts, baby greens or spinach leaves
Directions:
In a small bowl, combine the yogurt, onion, celery, pickle relish and mustard. Gently fold in the drained tuna, being careful to not break up the tuna too much. You can add more or less Greek yogurt depending on your preference for creaminess; you can also add in a little of the richly-flavored oil from the tuna jar. Taste for seasoning and adjust as necessary with salt, pepper, hot sauce and/or lemon juice. When nicely seasoned, gently add the chopped herbs. Top each crisp with a little bunch of sprouts or a few baby greens or spinach leaves. Place a generous spoonful of tuna salad on each crisp and garnish with additional fresh herbs, if desired Place the crisps on a serving plate. Enjoy immediately!
Tip:
This makes an easy, healthy and fresh packed lunch option!