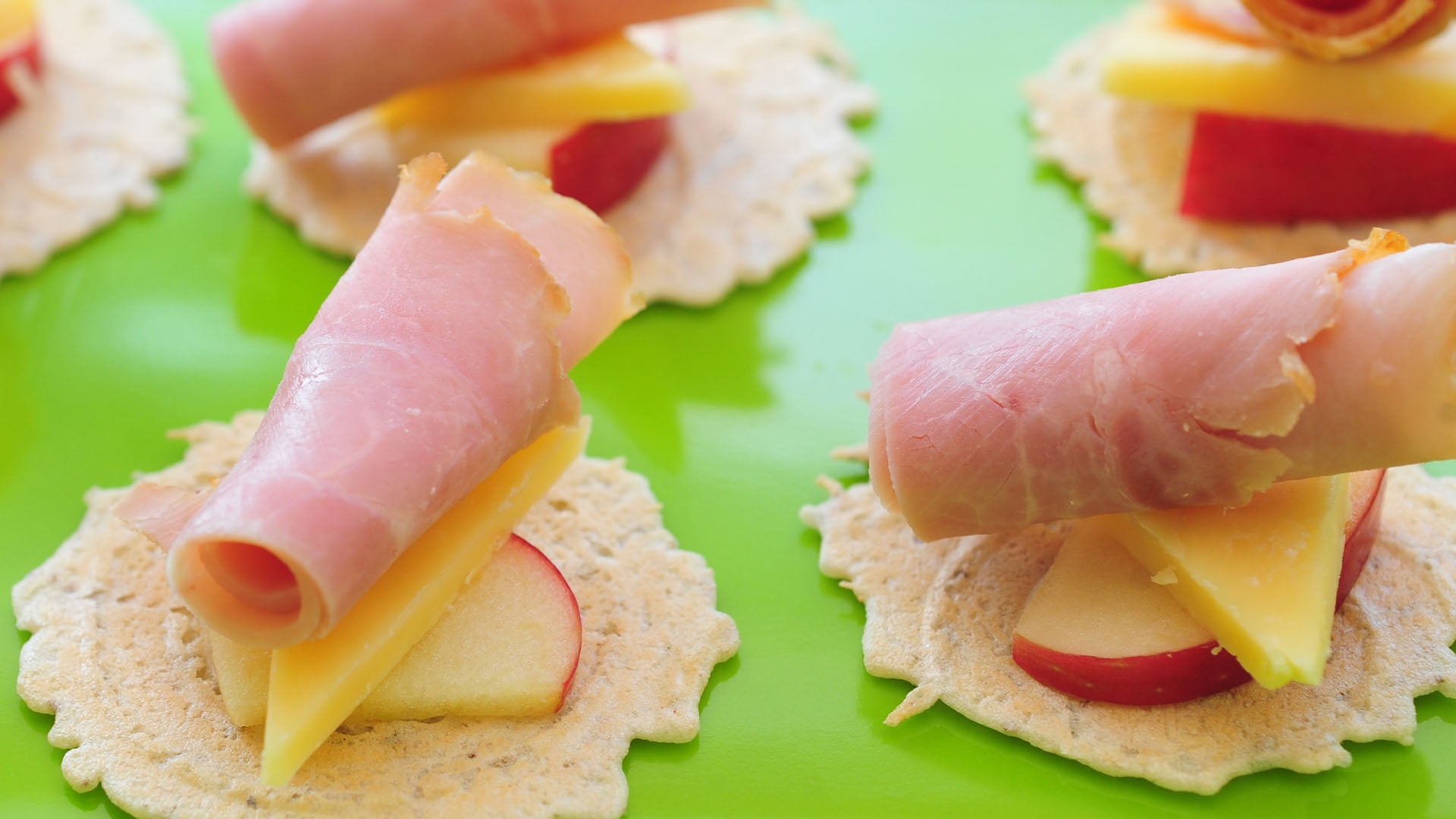 Servings 1-2
Ingredients:
34° 

Original Crisps
2 thin slices deli ham, cut into 6 small pieces
6 small pieces sharp cheddar (or other favorite cheese)
1/2 apple, such as Gala or Honeycrisp, thinly sliced
Baby spinach, arugula, or other greens (optional)
Directions:
Arrange crisps on a plate. If using greens, top each crisp with a leaf or two. Layer with a slice each of ham, cheese and apple. If desired, finish with a grind of fresh black pepper. Serve immediately and savor the delicious textural and flavor contrast!
Tip:
This combo would also be delicious with smoked turkey in place of ham.