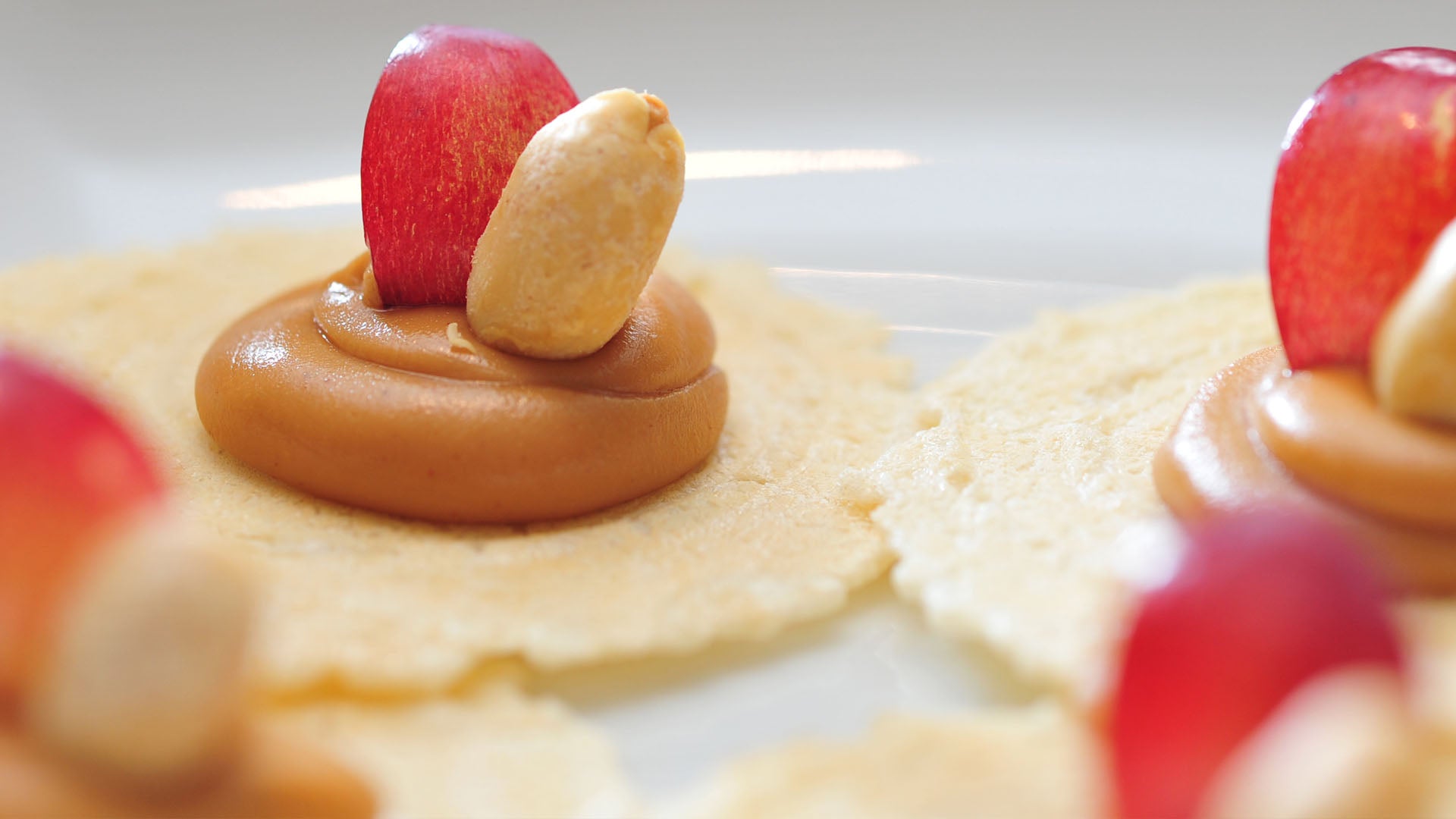 Peanut Butter With Red Grapes
Servings 1–2
Ingredients:
8 Whole Grain Crisps
3 tbsp. peanut butter
Handful of fresh red grapes, washed and quartered
Chopped roasted peanuts (optional garnish)
Directions:
Place the crisps on a smooth, flat surface such as a cutting board or counter. Spread each crisp with about 1/2 tbsp. peanut butter; top with a few grape quarters. Garnish with chopped peanuts, if desired. Enjoy your healthy snack immediately.
Tip:
This fun variation on a classic peanut butter and jelly makes a great snack for kids. Grape pieces can be used to make faces and letters, practice counting and more!