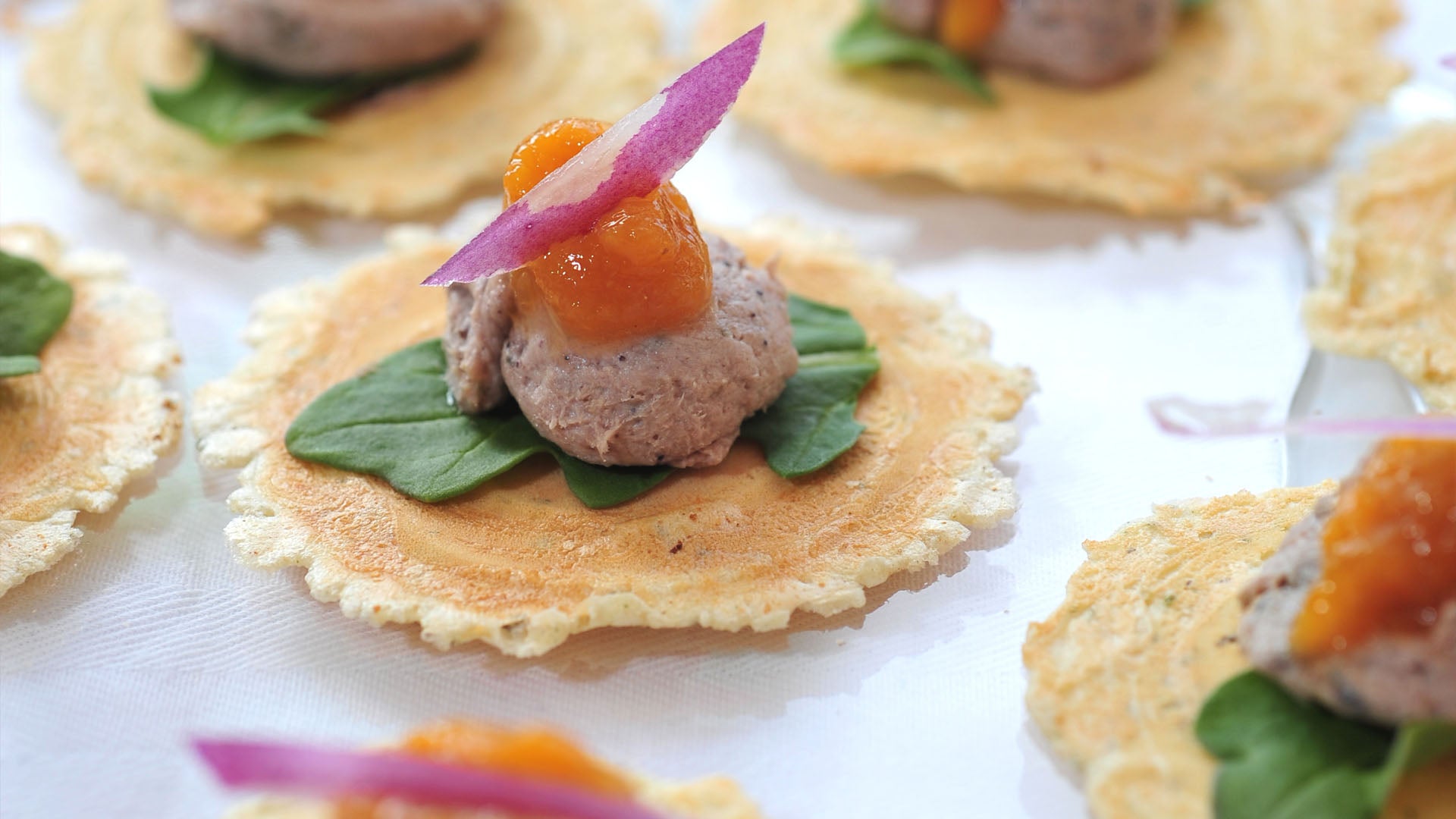 Paté With Spiced Peach Preserves & Red Onion
Servings 6-8
Ingredients:
24 Cracked Pepper Crisps
4 oz. good-quality paté (duck, chicken, goose or pork)
1/4 cup peach jam or preserves
2 tbsp. red onion, very thinly sliced
Fresh bitter greens, such as arugula, for serving (optional)
Freshly-ground black pepper
Hot sauce (optional)
Directions:
In a small bowl, combine the peach preserves with a few drops of hot sauce. The idea here is to create just a little heat but not to overwhelm the amazing flavor of the paté. Place the crisps on a smooth, flat surface such as a cutting board or countertop. If using greens, place one leaf on each crisp. Gently spread each crisp with about 1/2 tsp. paté. To serve, place crisps on platter. Top each crisp with a tiny spoonful of spiced peach preserves and garnish with a few thin slivers of crunchy red onion. Serve immediately.
Tip:
Paté comes in an incredible assortment of flavors. While expensive, it is so rich that you need only eat a little. Try a chicken-liver paté with cognac, or a brandied duck. Once opened, paté should be consumed within three days. To make applying the paté easier, you can place it in a small zip-top bag and snip off one corner. This makes an easy piping bag and makes assembly much more efficient. This recipe would also be amazing with other fruit preserves, including cherry or fig.