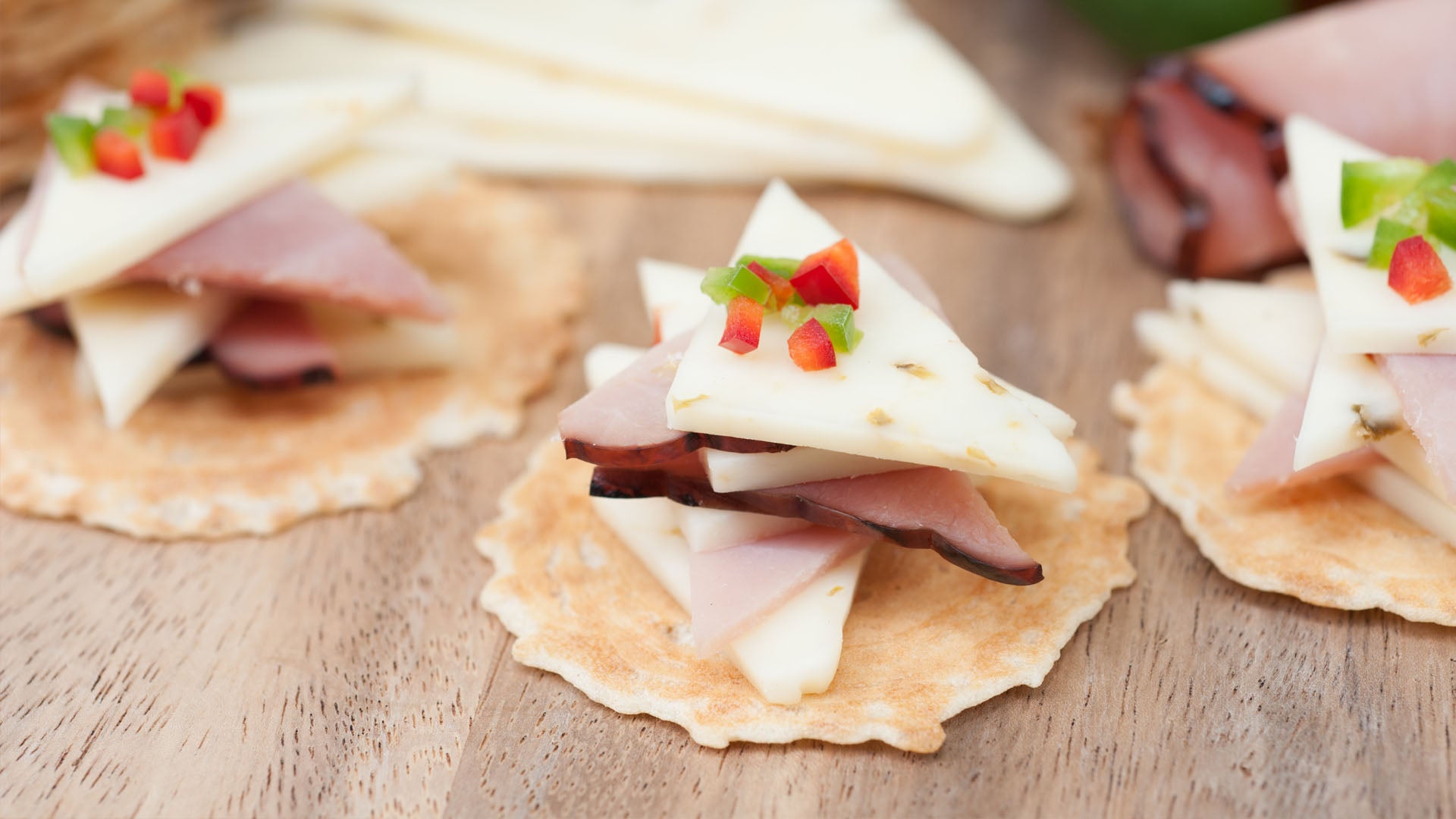 Servings 1-2
Ingredients:
6 Toasted Onion Crisps
3 oz. Black Forest or smoked ham, thinly sliced and cut into 1-inch pieces
3 oz. pepper jack, thinly sliced and cut into 1-inch pieces
Dijon or honey mustard or other favorite sandwich spread
Baby spinach or other greens
Directions:
Arrange crisps on a plate. Place a square of ham on each crisp, followed by a square of pepper jack. Stack approximately three slices each of ham and pepper jack on each crisp, then finish with a drizzle of Dijon, honey mustard or mayonnaise. Enjoy immediately!
Tip:
This makes a wonderfully healthy packed lunch for either kids or adults. Pack the crisps, ham and pepper jack separately, then assemble at mealtime. Tiny one-use deli mustard or mayo packets are perfect for tucking into the lunch bag!
Pesto freezes beautifully; scrape it into ice-cube trays (don't use them for ice again!) and freeze until solid. When frozen, empty cubes into a zip-top bag and toss with pasta, soups or roasted vegetables in the dead of winter.