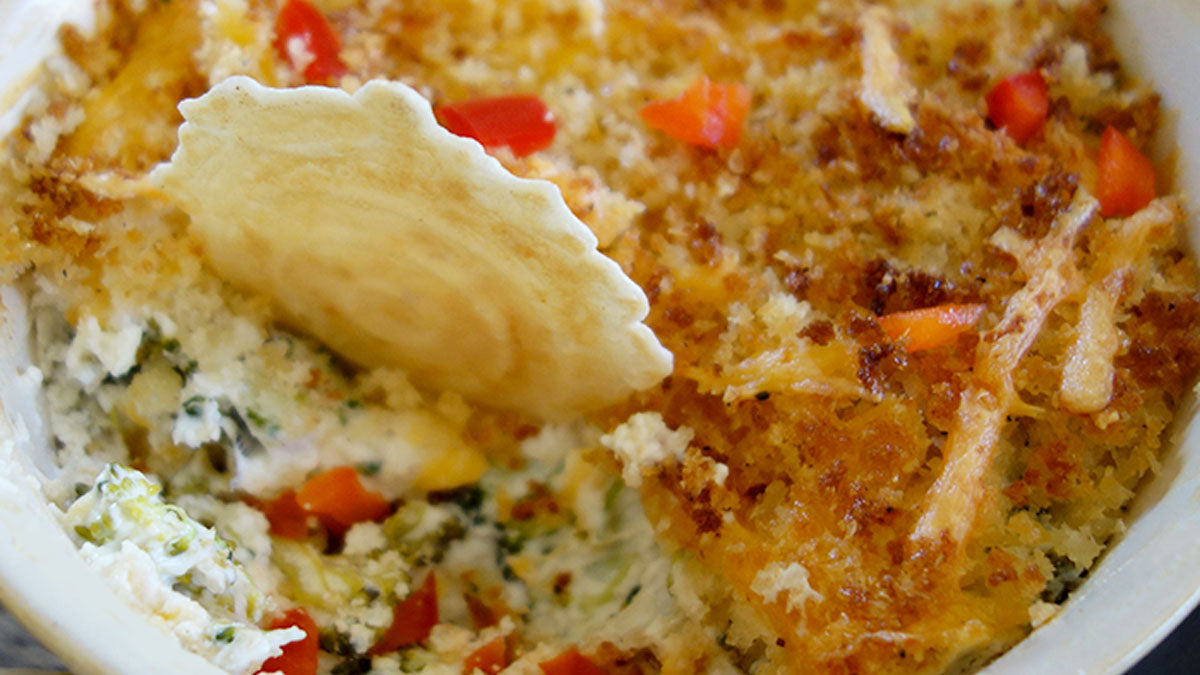 Servings 6-8
Ingredients:
34° 

Sesame Crisps and crudités, for serving
1 (8-ounce) pkg. cream cheese, softened
¾ cup greek yogurt
½ cup milk
1 large shallot, minced
½ tsp. salt
½ tsp. freshly ground pepper
2 cups fresh or frozen broccoli florets, chopped
½ cup chopped red pepper
1 cup sharp cheddar cheese, divided
¼ cup panko crumbs
¼ cup parmesan cheese
1 Tbsp. butter
Directions:
Beat together cream cheese, yogurt and milk until smooth and creamy. Add shallots, spices and ¾ cup of the cheddar cheese. Add broccoli and red peppers. Pour into a greased 1 quart casserole. In a small bowl combine panko, Parmesan and melted butter. Sprinkle over casserole with remaining ¼ cup cheddar. Bake for 25 minutes at 350° until cheese is panko is browned and dip is bubbling. Makes about 2 cups of dip.