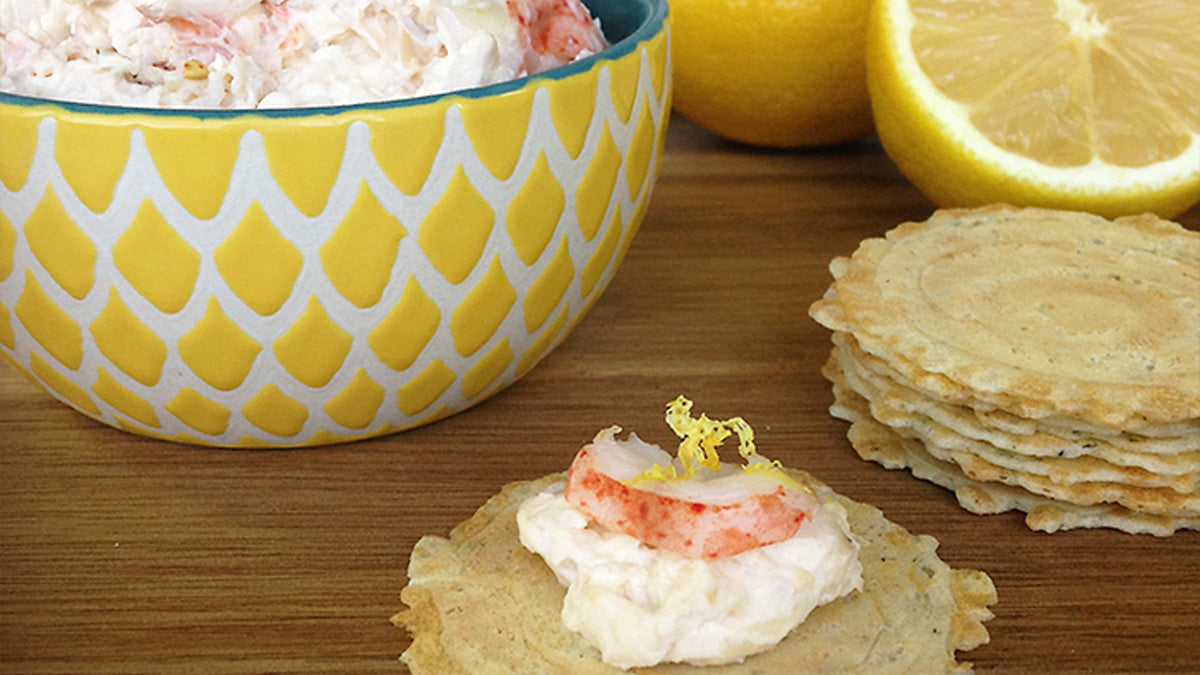 Ingredients
1 box Cracked Pepper Crisps
1 Tbsp. butter
2 shallots, minced
8 oz. cream cheese, softened
2 Tbsp. horseradish
2 tsp. Worcestershire sauce
½ tsp. hot sauce such as Sriracha
1 Tbsp. lemon juice lemon zest, for garnish
½ tsp. salt
½ tsp. freshly ground pepper
1 cup cooked lobster meat (about 2 lobster tails)
Instructions
Melt butter in a small saucepan
Add shallots and sauté until soft, about 2-3 minutes. Meanwhile, using an electric mixer beat cream cheese until light and fluffy.
Add horseradish, Worcestershire, hot sauce, lemon juice and salt and pepper.
Fold in lobster meat.
Serve cold or hot. To serve hot, bake at 350 degrees for 20-25 minutes until bubbly.
Makes about 2 cups of dip.