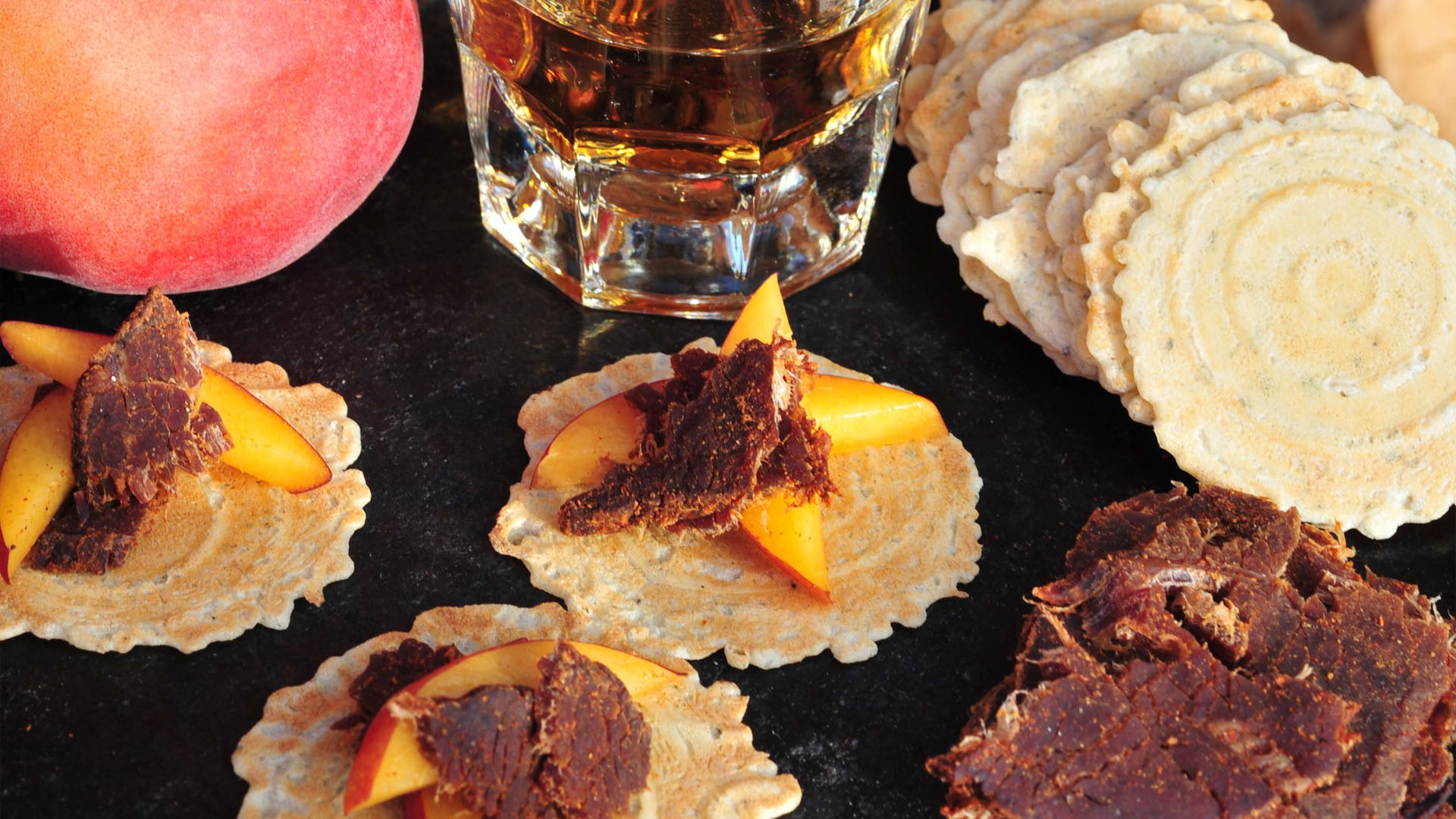 Jerky With Whiskey Soaked Peaches
Jerky With Whiskey Soaked Peaches Recipe
Ingredients
24 Original Crisps
1 package artisanal beef, pork or turkey jerky
1 ripe peach, pitted and thinly sliced (or other ripe fruit — see note below)
Bourbon or whiskey
Instructions
In a small bowl or container, cover the peach slices with a little whiskey.
If you're indoors, arrange crisps on a serving platter. If you're camping, arrange crisps on a picnic table, tin camp plate, flat log, horse blanket or other passable serving surface.
Place a few small pieces of jerky on each crisp.
Top with a slice of whiskey-soaked peach.
Enjoy immediately.
Notes